Menura Counselling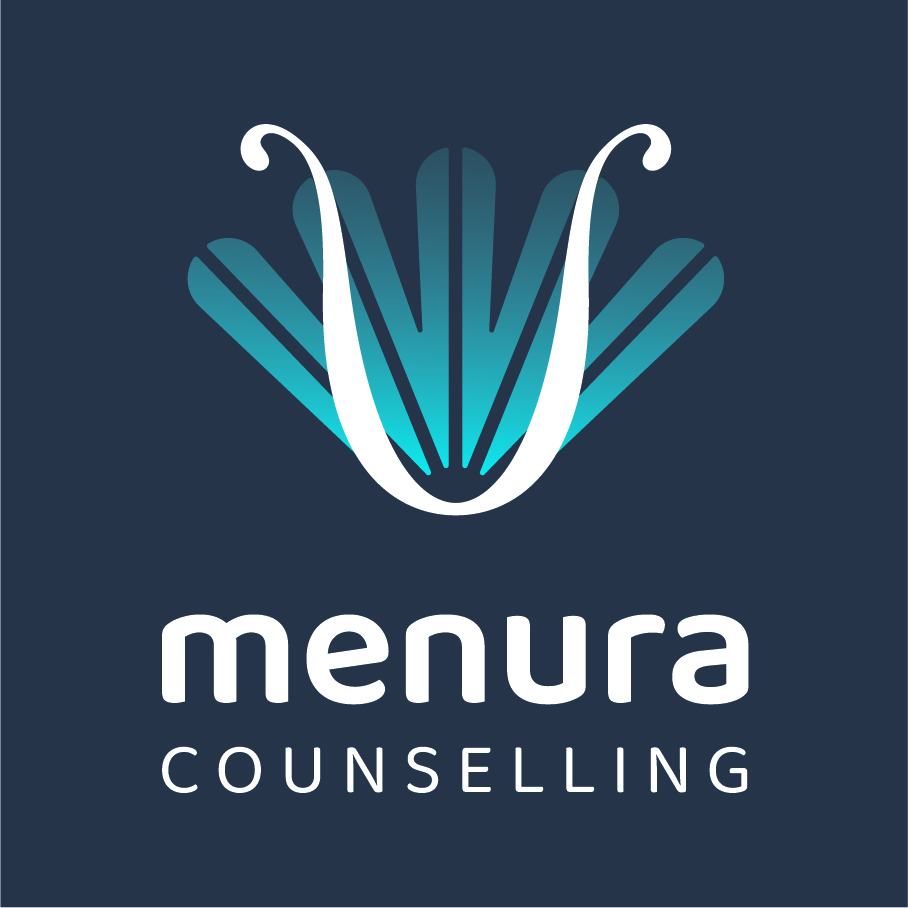 Client background
My client was setting up a new business as a counsellor and wanted to target the mental health of men in particular.
Brief
The name "Menura" comes from the Latin for "Lyrebird" and my client wanted a connection with this bird in his branding as his business is all about channelling the voices of others. It was important to create a warm approachable brand that also had an appeal to male clients.
Solution
The logo was inspired by the tail of a lyrebird – the fanned feathers evoke a sense of reaching out and/or exploring options. The symmetry of curved feather shapes ("lyrates")  create balance and represent 2 elements coming together and reflecting on thoughts and feelings. Fonts are bold and contemporary, but also are curvaceous to feel friendly and approachable. The use of blue hues gives the brand a masculine edge to balance with the more feminine curves and also create a sense of calm.
Client Testimonial
"Tim prepared the rebranding and associated art work for a friend's business and I was so impressed I engaged Tim to develop branding and artwork for my counselling practice. Tim efficiently developed a logo and artwork that resonated deeply with me. Clearly, he listened, heard and understood what I shared with him about my values, passions and purpose in my counselling practice and beautifully encapsulated them in the logo and artwork. He wonderfully and seemingly easily translated what were my words into graphics.
If you are needing branding and graphic design with heart, I sincerely recommend Tim"
.